x 9
000 MPH

x 0

x 5

x 1
Click icons to use

Product
Value
Cost

Wrench
Use the Wrench to knock out incorrect answers, improve your chances to answer correctly, and help you save lives!



** Click on Wrench icon above to use **

30 Coins = 5 Extra Wrenches
You have

5

Wrenches now



Fuel
Buy Fuel to get 5 extra lives during a quiz!



** Click on Fuel icon above to use **

120 Coins = 1 Fuel
You have

1

Fuels now


Information Search
Empty weight (oil is included) = 1,271 lb
Empty weight moment (in-lb/1,000) = 102.04
Pilot and copilot = 400 lb
Rear seat passenger = 140 lb
Cargo = 100 lb
Fuel = 37 gal

Is the airplane loaded within limits?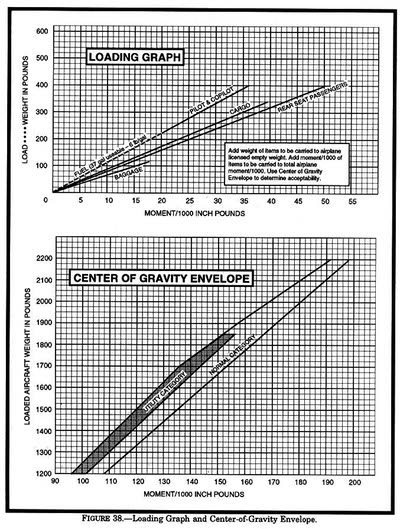 No, the weight exceeds the maximum allowable.
No, the weight is acceptable, but the CG is aft of the aft limit.
Yes, the weight and CG is within limits.