x 9
000 MPH

x 0

x 5

x 1
Click icons to use

Product
Value
Cost

Wrench
Use the Wrench to knock out incorrect answers, improve your chances to answer correctly, and help you save lives!



** Click on Wrench icon above to use **

30 Coins = 5 Extra Wrenches
You have

5

Wrenches now



Fuel
Buy Fuel to get 5 extra lives during a quiz!



** Click on Fuel icon above to use **

120 Coins = 1 Fuel
You have

1

Fuels now


Information Search
One main cause of single vehicle motorcycle accidents is: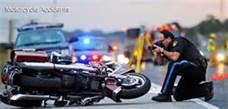 Motorcyclists tendency to drive too fast for weather conditions.
Motorcyclists running off the road while trying to dodge another vehicle.
Motorcycles being harder to steer than cars.
Motorcyclists running wide in a curve or turn and running off the roadway or into a fixed object.