x 9
000 MPH

x 0

x 5

x 1
Click icons to use

Product
Value
Cost

Wrench
Use the Wrench to knock out incorrect answers, improve your chances to answer correctly, and help you save lives!



** Click on Wrench icon above to use **

30 Coins = 5 Extra Wrenches
You have

5

Wrenches now



Fuel
Buy Fuel to get 5 extra lives during a quiz!



** Click on Fuel icon above to use **

120 Coins = 1 Fuel
You have

1

Fuels now


Information Search
Which statement best describes the operating principle of a constant-speed propeller?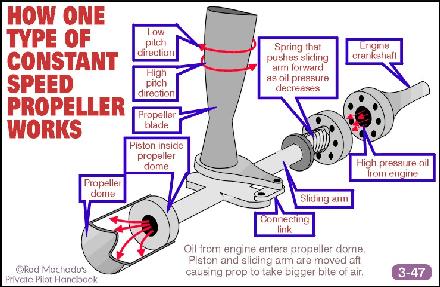 The propeller control regulates the engine RPM, and in turn, the propeller RPM.
As throttle setting is changed by the pilot, the prop governor causes pitch angle of the propeller blades to remain unchanged.
A high blade angle, or increased pitch, reduces the propeller drag and allows more engine power for takeoffs.