x 9
000 MPH

x 0

x 5

x 1
Click icons to use

Product
Value
Cost

Wrench
Use the Wrench to knock out incorrect answers, improve your chances to answer correctly, and help you save lives!



** Click on Wrench icon above to use **

30 Coins = 5 Extra Wrenches
You have

5

Wrenches now



Fuel
Buy Fuel to get 5 extra lives during a quiz!



** Click on Fuel icon above to use **

120 Coins = 1 Fuel
You have

1

Fuels now


Information Search
Which of these is a good rule to follow when driving at night?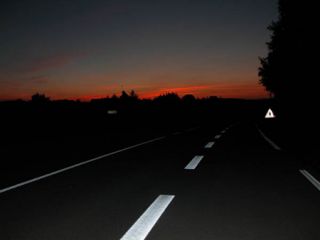 Use the same safe driving habits you do during the day.
Keep your speed slow enough that you can stop within the range of your headlights.
Keep your instrument lights bright so you can watch the speed of your vehicle.
Dim your headlights and interior lights when vehicles approach from the oncoming lane.