x 9
000 MPH

x 0

x 5

x 1
Click icons to use

Product
Value
Cost

Wrench
Use the Wrench to knock out incorrect answers, improve your chances to answer correctly, and help you save lives!



** Click on Wrench icon above to use **

30 Coins = 5 Extra Wrenches
You have

5

Wrenches now



Fuel
Buy Fuel to get 5 extra lives during a quiz!



** Click on Fuel icon above to use **

120 Coins = 1 Fuel
You have

1

Fuels now


Information Search
Why should drivers put the starter switch key in your pocket during the pre-trip inspection?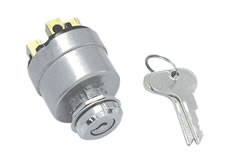 To prevent injury from a running motor or other moving parts.
To prevent electric shocks when checking the motor.
To prevent vehicle theft while you are not in the cab.
To prevent the trailer from coming loose and rolling down an incline.